Alturas begins construction of new Caldwell Dutch Bros
Written by Travis Barney | June 1, 2017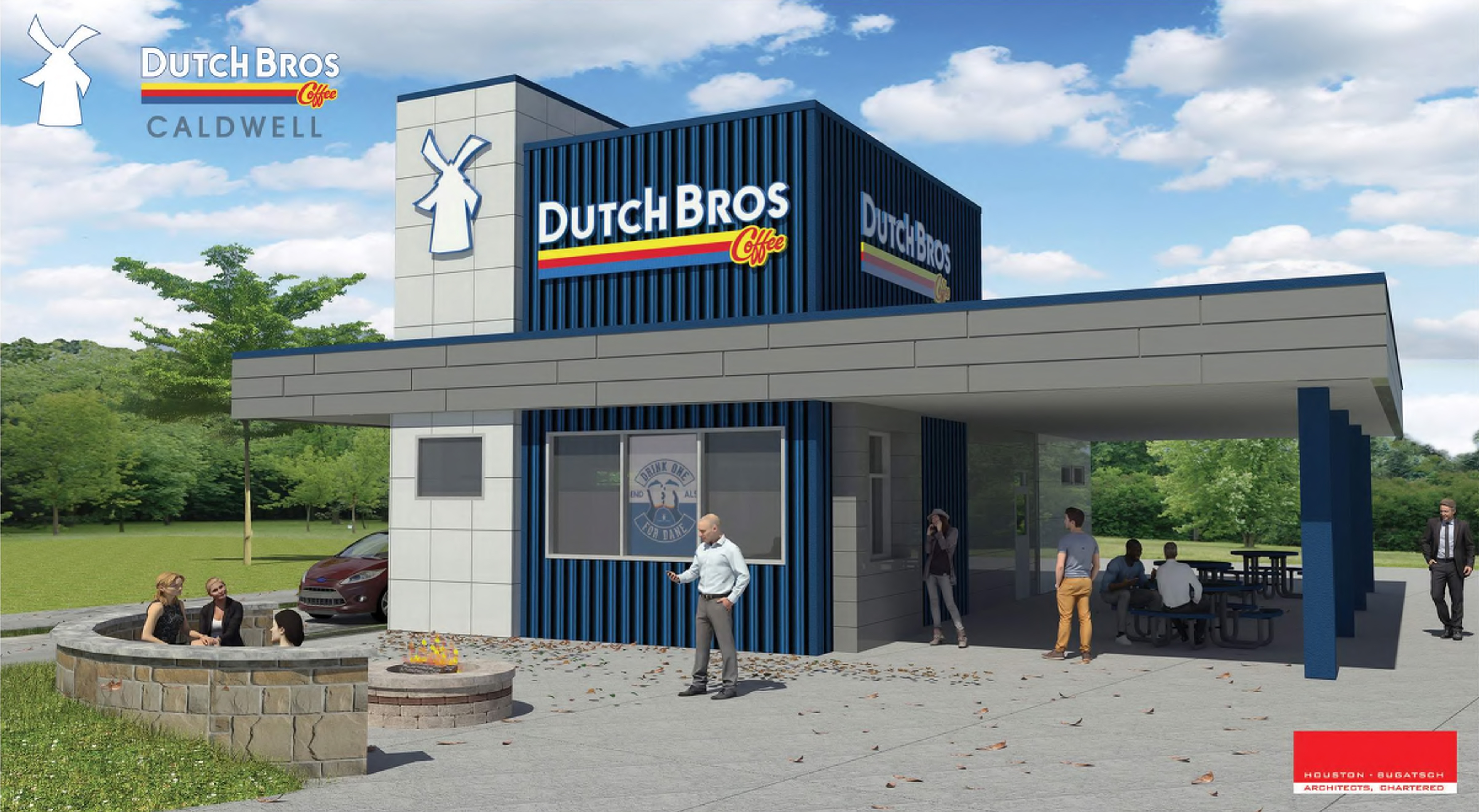 This article was updated on 01/02/2019.
In May, Alturas Capital, LLC broke ground on a new Dutch Bros in Caldwell, Idaho. The popular drive-thru coffee chain, headquartered in Grants Pass, Oregon is known for its specialty java & espresso drinks, teas & smoothies. The store is a new prototype design with a contemporary look, a drive-thru lane and an oversized-covered patio for walk-up customers.   
Construction of the larger format store will take about 90 days and will be open for business by late summer. The location of the new Dutch Bros is at 870 Specht Ave, on the northwest corner of Franklin and Specht.
Alturas purchased the 1.03 acre parcel and is developing the project in partnership with Needles Eye Holding. Alturas owns and manages multiple other projects throughout the Treasure Valley and Intermountain West. This is the first project in Caldwell for Alturas.
Update: 01/02/2019
The Alturas Real Estate Fund took the Caldwell Dutch Bros full-cycle, selling it on January 2, 2019. 
---
Alturas Capital Partners is a Boise, Idaho based commercial real estate investment company and manager of the Alturas Real Estate Fund. The company actively invests in office, industrial, retail, and multi-family properties with a focus on the Pacific Northwest and Intermountain West. Alturas owns properties in Idaho, Washington, Colorado, Utah and Arizona. Since 2009, the firm has made investments valued at over $250 million and is actively seeking to acquire additional assets in the Western United States.
Subscribe to our Blog!