Alturas Real Estate Fund Buys Land for New Dutch Bros in CO.
Written by Travis Barney | August 18, 2018
This article was updated on 04/09/2019.
COLORADO SPRINGS, CO — Idaho based commercial real estate firm Alturas Capital Partners acquired a 0.94-acre lot in August 2018 with plans to construct a new 824 SF Dutch Bros franchise drive-through. The new Dutch Bros will be located at 6405 Source Center Point in Colorado Springs.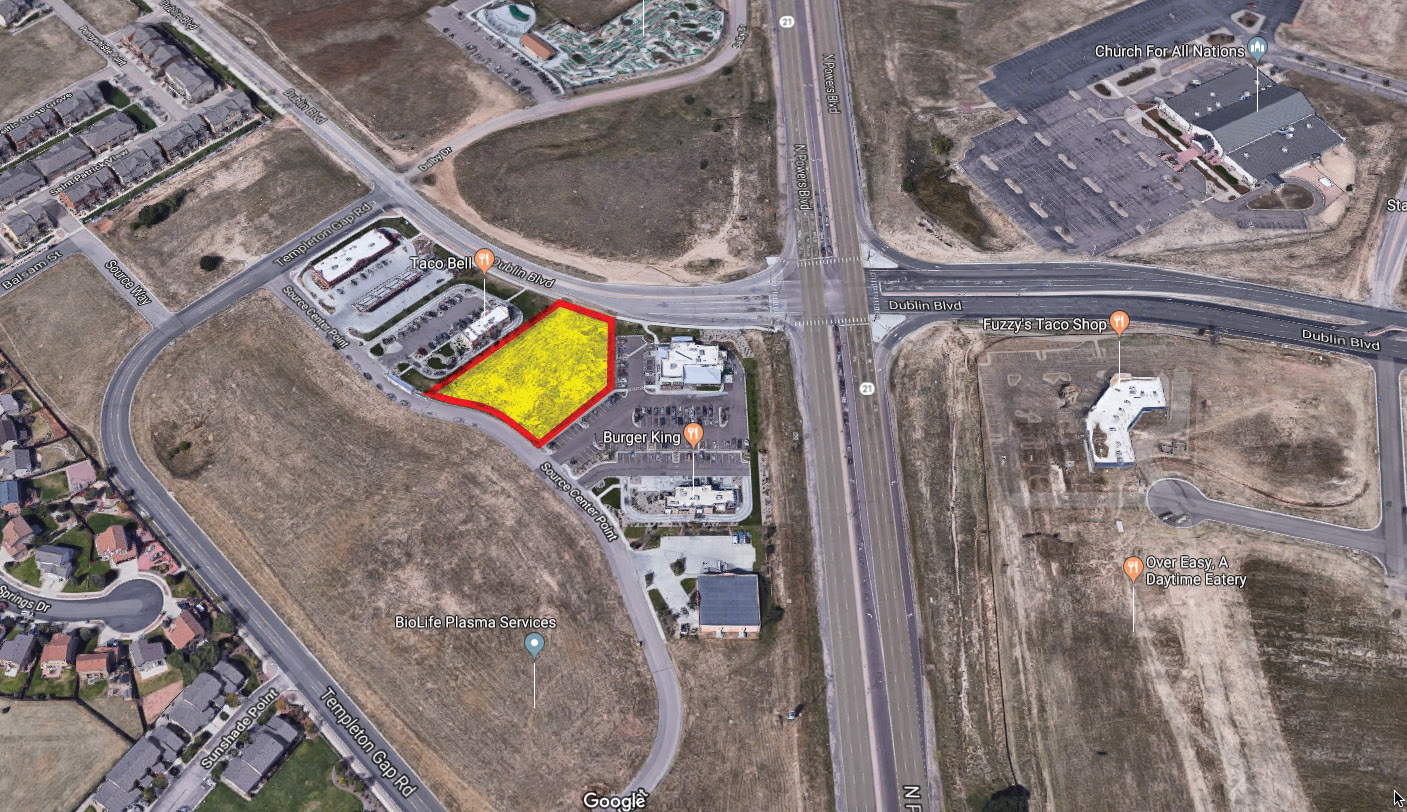 Construction should begin late winter/early spring 2019 and be finished by mid-to-late summer.
The popular drive-thru coffee chain, headquartered in Grants Pass, Oregon is known for its specialty java & espresso drinks, teas & smoothies.
This is the second Dutch Bros Alturas Capital Partners has developed in partnership with Needles Eye Holdings.
Update (04/09/19): Alturas Breaks Ground on Colorado Springs Dutch Bros Project
Update (11/19/19): Alturas Capital Partners, in Partnership with Needle's Eye Holding, Completes Colorado Springs Dutch Bros Development Project
[maxbutton id="1"]
---
Alturas Capital Partners is a Boise, Idaho based commercial real estate investment company and manager of the Alturas Real Estate Fund. The company actively invests in office, industrial, retail, and multi-family properties with a focus on the Pacific Northwest and Intermountain West. Alturas owns properties in Idaho, Washington, Colorado, Utah and Arizona. Since 2009, the firm has made investments valued at over $250 million and is actively seeking to acquire additional assets in the Western United States.
Subscribe to our Blog!